nomen omen. a pedagogic narrative about a community of inquiry in teacher´s training context
Keywords:
philosophy, community of inquiry, teacher´s training
Abstract
This paper recounts the experience of a community of inquiry in a Philosophy with Children´s workshop directed at teacher training students. The workshop experience is documented in the form of pedagogical narrative, a practice-training-research strategy that seeks to make school practice visible from the teacher´s point of view. Our narrative documents the experience of the workshop in the students' voices. Between August and October 2018, each session was audio-recorded and transcribed. The critical issue of the narrative analyzed here is the question of names; the discussion shows how the name not only constitutes a fundamental issue for identity definition, but also problematizes identity. The students' experience of naming and being named opens questions about the teacher's role in the classroom context, and problematizes the concept of the human subject in current pedagogical discourse, particularly in its opposition to the concept of community of inquiry in current philosophy of education  discourse.
References
ACCORINTI, Estela. Lis. Una historia de Filosofía para Niños. Buenos Aires: Manantial, 2000.
AGAMBEM, Giorgio. Infancia e Historia. 5° edición ed. Buenos Aires: Adriana Hidalgo editora, 2011.
AGAMBEN, Giorgio. La comunitá che viene. Torino: Bollati Boringhieri, 2001.
BORGES, Jorge Luis. El otro y el mismo. Buenos Aires: Ediciones Neperus, 1969.
BRUNER, Jerome. La fábrica de historias. México: Fondo de Cultura Económica, 2003.
DERRIDA, Jacques. Dar el tiempo. Madrid: Paidos Ibérica, 1998.
DERRIDA, Jacques. De la Gramatología. Mexico: Siglo XXI, 1986.
DOMINGO, José Contreras. Pedagogías de la experiencia y la experiencia de la pedagogía. Investigar la experiencia educativa. Barcelona: Ediciones Morata, 2014. v. 1. p. 241–271.
ESPOSITO, Roberto. Communitas. Origen y Destino de la comunidad. Buenos Aires: Amorrortu, 2003.
FERNANDEZ RETAMAR, Roberto. Calibán. Bogotá: ILSA, 2005.
FOUCAULT, Michel. Las Palabras y las Cosas. Madrid: Siglo XXI, 1968.
FOUCAULT, Michel. Nacimiento de la biopolítica. Curso en el Collège de France (1978-1979). Buenos Aires: Fondo de Cultura Económica, 2007.
HEGEL, G W F. Filosofía Real. Mexico: Fondo de Cultura Económica, 2006.
NANCY, Jean Luc. La comunidad desobrada. Madrid: Arena Libros, 2001.
PLATÓN. Crátilo. Diálogos II. Madrid: Gredos, 2000. .
RIPAMONTI, Paula. Investigar a través de narrativas. Notas epistemológico-metodológicas. Metodologías en contexto: intervenciones en perspectiva feminista, poscolonial, latinoamericana. Buenos Aires: CLACSO, 2017. .
RODÓ, José Enrique. Ariel. Madrid: Cátedra, 2009.
SHAKESPEARE, William. The Tempest. [S.l: s.n.], 2016.
SUÁREZ, Daniel. Documentación Narrativa de Experiencias y Viajes Pedagógicos. Buenos Aires: Siglo XXI, 2007.
WEBER, Max. Gesammelte Aufsätze zur Religionssoziologie. Tübingen,(9. Aufl.), 1988.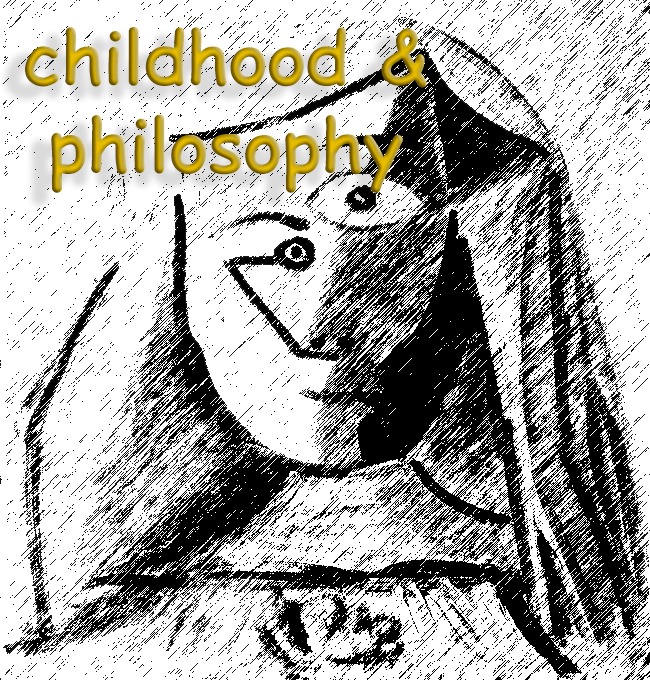 Downloads
How to Cite
rodriguez, gonzalo santiago. (2021). nomen omen. a pedagogic narrative about a community of inquiry in teacher´s training context. Childhood & Philosophy, 17, 01–24. https://doi.org/10.12957/childphilo.2021.52905
Section
researches / experiences
License
copyright for each article published in childhood & philosophy belongs to its author(s). childhood & philosophy has the right of first publication. permission to reprint any article that appears in childhood & philosophy MUST be obtained in writing from the author(s). in addition to any form of acknowledgement required by the author(s), the following notice must be added to the statement of copyright permission made in the reprint (with the appropriate numbers replacing the ellipses): [Article Title] was originally published in childhood & philosophy, volume ..., number ..., pp. ...-...