Corpo-Política Epistémica: a Monstruosidade Falante
Resumo
O texto apresentado é uma resenha do livro Je suis un monstre qui vous parle: rapport pour une académie de psychanalystes, de Paul Beatriz Preciado. Analiso o paradigma epistemológico em crise, a partir da perspectiva crítica da diferença sexual normativa proposta pelo autor. Assim, a Corpo-Política dos Saberes é um tema central para a descolonização do inconsciente e a desbinarização da sociedade. Sem o reconhecimento do abismo conceitual entre sexo, raça, gênero e classe, o exercício de monstruosidade falante poderia ser, novamente, uma prática de violência epistêmica e ontológica. 
Palavras-chave
epistemologias das diferenças; politização dos corpos; desbinarização do gênero; descolonização do inconsciente
Referências
ALEXANDER, M. Jaquie, MOHANTY Chandra Talpade (2010). "Cartographies of Knowledge and Power: Transnational Feminism as Radical Praxis". Critical Transnational Feminist Praxis. SWARR, A, NAGAR, R. (Eds.). Albany. NY, Suny Press. pp. 23-45.
CHAKRABARTY, Dipesh (2000). Provincializing Europe. Postcolonial thought and historical difference. Princeton, Princeton Univertity Press.
COLLINS, Patricia Hill (2000). Black Feminist Thought: Knowledge, Consciousness, and the Politics of Empowerment. Nova Iorque, Routledge.
CRENSHAW, Kimberlé (1989). "Demarginalizing the Intersection of Race and Sex: A Black Feminist Critique of Antidiscrimination Doctrine, Feminist Theory, and Antiracist Politics". Feminism in the law: Theory, Practice, and Criticism. Chicago: University of Chicago. Pp. 139-167.
ESPINOSA, Yuderkis, (2007). Escritos de una lesbiana oscura: reflexiones críticas sobre feminismo y política de identidad en América Latina. Buenos Aires-Lima, En la Frontera.
FANON, Frantz (2009). Piel negra, máscaras blancas. Madrid, Akal.
FEDERICI, Silvia (2017). Calibã e a Bruxa. Mulheres corpo e acumulação primitiva. São Paulo, Elefante.
FRANCO, Marielle (2014). UPP. A redução da favela a três letras. Uma análise da política de segurança pública do Estado do Rio de Janeiro. Rio de Janeiro, Universidade Federal Fluminense.
GALINDO, Maria (2011). No se puede descolonizar sin despatriarcalizar. Teoría y propuesta de la despatriarcalización. La Paz, Mujeres Creando.
GONZALEZ, Lélia (2020). Por um feminismo afro-latino-americano: ensaios, intervenções, e diálogos. Rio de Janeiro. Jorge Zahar editor.
HALBERSTAM, Judith (2008). Masculinidad Femenina. Madrid, Egales.
HARAWAY, Donna (1999). "Las promesas de los monstruos: una política regeneradora para otros inapropriados/bles". Política y Sociedad. N. 30. Madrid, Universidad de California. Pp. 121-163.
HOOKS, bell, BRAH, Avater, SANDOVAL, Chela, ANZALDÚA Gloria (2004). Otras inapropiables. Feminismos desde las fronteras. Madrid, Traficantes de Sueños.
JOHNSON, Patrick, HENDERSON, Mae (2005). Black Queer Studies. A critical Anthology. Durkham and London, Duke University Press.
KILOMBA, Grada (2019). Memórias da plantação: episódios de racismo quotidiano. Lisboa, Orfeu Negro.
LANE, Nikki (2016). "Bringing flesh to theory: Etnography, Black Queer Theory, and Stuying Black Sexualities". Feminist Studies. 42, 3. Pp. 632-648.
LOOMBA, Ania (1998). Colonialism/Postcolonialism. Londres, Routledge.
LORDE, Audre (1993). Black Unicorn. Nova Iorque, Norton and Co.
LUGONES, Maria (2014). "Rumo a um feminismo descolonial". Revista Estudos Feministas. 22 (3): 320. Setembro-dezembro. Florianópolis. Pp. 935- 952.
MAMA, Amina (1995). Beyond the Masks: Race, Gender and Subjectivity. Londres, Routledge.
MBEMBE, Achille (2001). "As formas africanas de auto-inscrição". Estudos Afro- Asiáticos. Vol. 23. N.1. Pp. 171-209.
OYÊWÙMÍ, Oyèrónké (2001). The invention of women: making an African sense of western gender discourses. Minneapolis, University of Minnesota Press.
PRECIADO, Paul Beatriz. (2000). Manifesto Contra-sexual. Lisboa: Orfeu Negro.
PRECIADO, Paul Beatriz. (2009). Testo Yonqui. Madrid: Espasa.
PRECIADO, Paul Beatriz. (2010). Pornotopía. Arquitectura y sexualidad en "Playboy" durante la guerra fría. Barcelona: Anagrama.
PRECIADO, Paul Beatriz. (2019). Manifesto Contra-sexual. Lisboa, Orfeu Negro.
PRECIADO, Paul Beatriz. (2020a). Je suis um monstre qui vous parle: rapport pour une acedémie de psychanalystes. Paris, Bernard Grasset.
PRECIADO, Paul Beatriz. (2020b). Um apartamento em Urano. Porto. Bazarov.
QUIJANO, Anibal (2014). Cuestiones y horizontes: de la dependencia histórico- estructural a la colonialidad/descolonialidad del poder. Buenos Aires, CLACSO.
ROJAS, Leticia, GODOY, Francisco (2017). No existe sexo sin racialización. Madrid, El porvernir de la revuelta. Memoria y deseo LGBTIQ.
SEGATO, Rita (2015). La crítica de la colonialidad en ocho ensayos y una antropología por demanda. Buenos Aires, Prometeo.
SPIVAK, Gayatri Chakravorty (2010). Crítica de la razón postcolonial. Hacia una historia del presente evanescente. Madrid, Akal.
WA THIONG'O, Ngugi (2015). Decolonizing the Mind. The Politics of Language in African Literature. Barcelona: Debolsillo.
ZABUS, Chantal (2021). "Outing Africa: On Sexualities, Gender, and Transgender in African Literatures". A Companion to African Literatures. OLAKUNE, George. New Jersey, Wiley.
DOI:
https://doi.org/10.12957/intellectus.2022.64191
Apontamentos
Direitos autorais 2022 Intellèctus
Grupos de Pesquisa:
Financiamento:
Indexada em: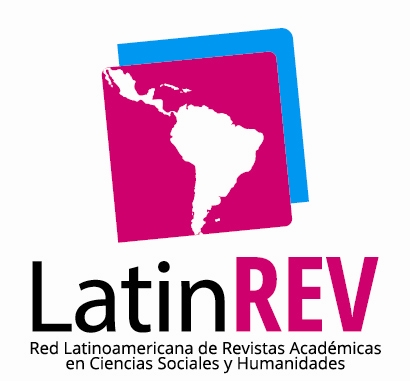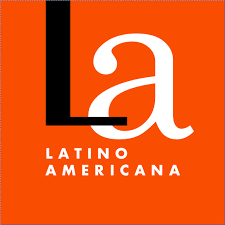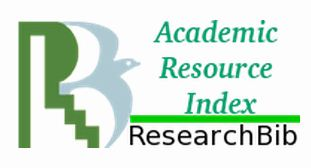 Redes sociais:
Revista Intellèctus UERJ (@intellectus.uerj) • Fotos e vídeos do Instagram