the government of chidhood: towards a historical ontology of child development and the delimitation of ways of being a child
Abstract
In the socio-historical context of European modernity, this text aims to question how a life in stages has been forged within a "new sense of childhood" that imposes on young people the urgency of an existence in permanent development. Problematizing the idea of development, specifically child development and its implications for the production of ways of being a child, provides clues as to how the developmental narrative became hegemonic and unquestioned in the educational contexts for which it was intended. To this end, historical ontology is used as a methodological tool for initiating a dialogue with educators and psychologists from the 18th, 19th and 20th centuries, a dialogue that seeks to establish an understanding of how the idea of child development arose in association with the need to hierarchize and normalize the child population. We explore how the historical assemblages that link childhood understood as a period of chronological time to a certain idea of development are closely linked to political projects. This exercise is not possible without recognizing the Eurocentric and adult-centric viewpoint that has been assumed in the way we typically look at this subject, and given this, we express the importance of considering the multiplicity of other ways of being a child based on what non-Eurocentric epistemologies have shown us.
References
Almeida, T. (2019). Psicologia do desenvolvimento e a delimitação de modos de ser criança. Devir-adulto, devir-sujeito e a educação de infância. In. F. Lemos & M. L. Nascimento (Eds.) Biopolítica e Tanatopolítica: A Agonística dos Processos de Subjetivação Contemporâneos (pp. 229-249). Editora CRV.
Almeida, T., & Boto, C. (2023). A educação da infância como rito de iniciação. In C. Boto (org.) Cultura Digital e Educação (pp. 89-104). Editora Contexto.
Almeida, T., & Boto, C. (2022). Agenciamento criança-arquétipo e o problema do por vir. Para um diálogo no interior do "novo sentimento da infância". In Barzotto, Valdir Heitor; Ricardo, Elio Carlos; Almeida, Rogério de; Durães, Fabíola Alice Dos Anjos; Viviani, Fabrícia Carla; Colombo Junior, Pedro Donizete (orgs.). Quando a Pesquisa Conta -X Simpósio de Pós-Doutorado da FEUSP. 1. ed. São Paulo: Universidade de São Paulo.
Arndt, S., Smith, K., Urban, M., Ellegaard, T., Blue Swadener, B., & Murray, C. (2021). Reconceptualising and (re)forming early childhood professional identities: Ongoing transnational policy discussions. Policy Futures in Education, 19(4), 406–423. https://doi.org/10.1177/1478210320976015
Burman, E. (2016). Deconstructing Developmental Psychology. Taylor & Francis.
Binet, A., & Simon, TH. (1916). The development of intelligence in children. Williams & Wilkins Company.
Davies, B. (2010). Listening to children. Routledge.
Davidson, A. (2019). O surgimento da sexualidade. Editora yiné.
Deleuze, G., & Guattari, G. (2007). Mil Planaltos. Capitalismo e Esquizofrenia 2. Assírio & Alvim.
Gesell, A. (1928). Infancy and Human Growth. Macmillan Company.
Foucault, M. (1984a/2017a). Dits et écrits, I. Gallimard.
Foucault, M. (1984b/2017b). Dits et écrits, II. Gallimard.
Friedmann, A. (2020). A vez e a voz das crianças: escutas antropológicas e poéticas das infâncias. Panda Books.
Hacking, I. (1995). The looping effects of humankind. In Causal Cognition: An interdisciplinary approach, editado por D. Sperber, D. Premack, e A, Premark. Oxford University Press, pp. 351-383.
Hacking, I. (1996). Normal people. in Modes of Thought. Explorations in Cultures and Cognition, editado por D. R. Olson e N. Torrance. Cambridge University Press, pp. 59-71
Hacking, I. (1998). Mad travelers: reflections on the reality of transient mental illness. University Press of Virginia.
Hacking, I. (2009). Ontologia Histórica. Editora UNISINOS.
Hall, S. (1904). Adolescence its Psychology. D. Appleton and Company.
Henriques, J., Hollway, W., Urwin, C., Venn, C. & Walkerdine, V. (2003). Changing the Subject. Routledge.
Kohan, W. (2013). Infância entre filosofia e educação. Autêntica Editora.
Lee, N. (2013). Childhood and Biopolitics. Climate change, life processes and human futures. Palgrave Macmillan.
Noguera, R., & Barreto, M. (2018). infancialização, ubuntu e teko porã: elementos gerais para educação e ética afroperspectivistas. childhood & philosophy, 14(31), 625-644. doi: 10.12957/childphilo.2018.36200
Popkewitz, T.S. (2018). What Is 'Really' Taught As The Content of School Subjects?: Teaching School Subjects As An Alchemy. The High School Journal 101(2), 77-89. doi:10.1353/hsj.2018.0001.
Rose, N. (1998). Inventando nossos selfs. Vozes.
Smith, K (2014). The Government of Childhood. Springer.
Souza E., & Carvalho, A. (2021). pensar outros possíveis entre infâncias e necropolíticas. childhood & philosophy, v. 17, 1-18, doi: 10.12957/childphilo.2021.59100
Vallera, T. & Almeida, T. (2021). O Investigador Libertino e a Infância como Indeterminado: a escrita científica enquanto ethos inventivo em duas propostas de autorreflexão e desterritorialização do sujeito escolar. Curriculo Sem Fronteiras, 21(2), 497-522. https://doi.org/10.35786/1645-1384.v21.n2.4
Wong, J. (2004). Sapere Aude: Critical Ontology and the Case of Child Development. Canadian Journal of Political Science / Revue Canadienne de science politique, 37, 4, pp. 863-882
Wong, J. (2007). Paradox of Capacity and Power: Critical Ontology and the Developmental Model of Childhood. Counterpoints, Why Foucault? New Directions in Educational Research, 292, pp. 71-89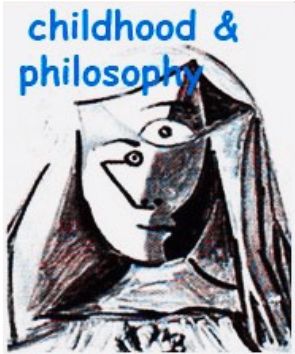 Downloads
How to Cite
Almeida, T. (2023). the government of chidhood: towards a historical ontology of child development and the delimitation of ways of being a child. Childhood & Philosophy, 19, 01–20. https://doi.org/10.12957/childphilo.2023.76362
License
copyright for each article published in childhood & philosophy belongs to its author(s). childhood & philosophy has the right of first publication. permission to reprint any article that appears in childhood & philosophy MUST be obtained in writing from the author(s). in addition to any form of acknowledgement required by the author(s), the following notice must be added to the statement of copyright permission made in the reprint (with the appropriate numbers replacing the ellipses): [Article Title] was originally published in childhood & philosophy, volume ..., number ..., pp. ...-...