carvão, sónia (2013). a ferramenta que faz os contos. the tool that creates tales. óbidos: várzea da rainha impressores, 91pp. [isbn: 978.989.691.204.8]
Abstract
Resenha de livro de contos.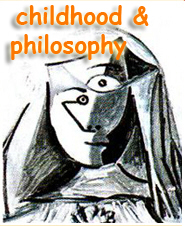 Downloads
How to Cite
santos, maria teresa b. c. s. g. dos. (2014). carvão, sónia (2013). a ferramenta que faz os contos. the tool that creates tales. óbidos: várzea da rainha impressores, 91pp. [isbn: 978.989.691.204.8]. Childhood & Philosophy, 10(19), 217–221. Retrieved from https://www.e-publicacoes.uerj.br/childhood/article/view/20698
License
copyright for each article published in childhood & philosophy belongs to its author(s). childhood & philosophy has the right of first publication. permission to reprint any article that appears in childhood & philosophy MUST be obtained in writing from the author(s). in addition to any form of acknowledgement required by the author(s), the following notice must be added to the statement of copyright permission made in the reprint (with the appropriate numbers replacing the ellipses): [Article Title] was originally published in childhood & philosophy, volume ..., number ..., pp. ...-...